If you are stuck in a jam at the airport and clearly see that nothing is moving, take your luggage and walk to the terminal
Nowadays all the news feeds report on attacks, incidents and injuries in different parts of the world almost daily. Security measures are strengthened everywhere and Nice airport, of course, is not an exception. How does this affect you?
Everyone knows that all the airport controls have become more thorough and require now a little more time, however, there is another unexpected danger – bags and suitcases.
In the middle of the high season, when al the airport terminals are overcrowded, forgotten bags, suitcases are not uncommon. What happens if an orphaned object is found? The airport security services are called. The perimeter is closed, including the outside. That is, it is impossible to approach the terminal. The access to the "Kiss and fly" zone, and to the parking at the terminal is closed.
Healthy logic dictates that once everything is shut down, the terminal can not be reached, airport services are involved, the departures and check-ins for the flights should be delayed. There is nothing to worry about. But they are not! The planes continue to land an take off on schedule. And the fact that you did not show up at the time of registration becomes your personal problem.
The shutdown usually occurs within 30-40 minutes. The created trafic jam – 1-2 hours. There's no information either on the airport's website, on the Facebook page, or on the radio.
What to do if you are in this situation? (We've been a few days ago.)
Before you go to the airport:
–  Find the telephone number of your airline representative. This page will help. Only an airline representative can do something for you. Inform you, discuss an option to take the         next flight etc.
– Plan an extra hour before departure, come to the airport a one hour earlier. It is better  having an extra cup of coffee at the airport than your back in sweat running with the                   luggage to the terminal.
At the airport: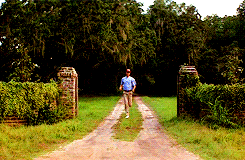 – Run Forrest! Run! If you are stuck in a jam at the airport and clearly see that nothing is moving, take your luggage and walk to the terminal. Do not wait it will move or you'll get         to the airport employee and they will explain you what's up. The security officer will tell you that the entrance to the terminal is closed for security reasons. Your'll be barely                 better informed but definitely you'll lose your time.
Fortunately, this does not happen every day and by now in a hundred percent of the cases it is just a randomly forgotten bag.
a Maecenas faucibus mollis interdum
b Maecenas faucibus mollis interdum
c Maecenas faucibus mollis interdum